Buy the Latest Mobile Devices at PhoneTechi
Get your hands on the latest mobile devices from top brands like Apple and Samsung at affordable prices. Shop at PhoneTechi today!
Fast and Reliable Mobile Phone Repairs
Accidentally broke your phone screen? Our experienced technicians offer fast and reliable mobile phone repairs. Trust us to get your phone back up and running in no time.
Get a Sneak Peek of the Upcoming Mobile Phones at PhoneTechi
How to Extend the Battery Life of Your Mobile Device
Top 10 Hot High-Quality Earphone Handsfree
The Future of Mobile Devices: What Can We Expect?
Explore the Most Popular Phones at PhoneTechi
Do This Before You Sell your iPhone
Experience a Power-Packed Performance with the Samsung Galaxy A23 – Get Yours Today!
Latest Tech News
The latest tech news about the world's best (and sometimes worst) hardware, apps, and much more. From top companies like Google and Apple to tiny…
Mobile Phones
Artificial Intelligence (AI) has been expanding at a rapid speed among many industries to automate processes. From fintech security to customer assistance, AI is transforming…
Technology
Modern technology has become a total phenomenon for civilization, the defining force of a new social order in which an efficiency is no longer an option…
Gadgets
Get the latest Gadget News: Progress in digital tech from data, robotics, 3D printing & AI is at the core of Sandvik. Read about how…
Check out the Latest Phones at Phone Techi
Discover the latest and greatest smartphones from top brands such as Apple, Samsung, Google, and more at Phone Techi. Our extensive selection of mobile devices ensures that you can find the perfect phone to suit your needs and budget.
Get a Sneak Peek of the Upcoming Mobile Phones at PhoneTechi
Want to stay ahead of the game? Check out the latest upcoming mobile phones from top brands like Apple and Samsung before they hit the market. Be the first to know and pre-order your new phone today.
Explore the Most Popular Phones at PhoneTechi
Looking for the hottest and most popular mobile phones on the market? Look no further than PhoneTechi. Check out our selection today and stay ahead of the curve with the most popular phones on the market.
Get a Sneak Peek of the Upcoming Mobile Phones at PhoneTechi
Why Choose Us?
Same Day Repairs
When your phone breaks, you don't want it fixed tomorrow—you need it fixed today.
Low Price Guarantee
Repairing beats replacing, and Phone Techi beats all other phone repair companies.
Superior Warranty
Stronger than any phone case, Phone Techi offers the most reliable warranty on the market.
What Problems Can
Repair Fix?
Cracked screen:
Our skilled technicians can replace your broken screen with a new one, so you can enjoy a clear and unobstructed view of your phone.
Water Damage
Accidentally dropped your phone in the water? Don't worry, we can repair water damage and help you get your phone back in working condition.
Speaker Issues
If you're having trouble hearing calls or playing music on your phone due to a malfunctioning speaker, we can help you fix it in no time.
No signal
We can diagnose and fix issues related to weak or no signal on your phone, so you can stay connected wherever you go.
Broken buttons
If buttons on your device are malfunctioning or broken, our team can repair or replace any broken buttons on your phone.
Dead battery
A dead battery can be a major inconvenience, but our team can replace your old battery with a new one to keep your phone running smoothly.
Jane
I had a cracked screen on my phone and was worried about the cost of repairs. But PhoneTechi.com was able to fix it quickly and at an affordable price. I was impressed with their customer service and would definitely recommend them to others.

John S
I've been a customer of PhoneTechi.com for years and have always been impressed with their knowledge and expertise. They're always up to date on the latest mobile devices and are happy to share tips and advice to help me get the most out of my phone.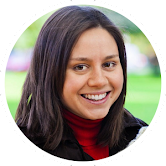 Sarah
I thought my phone was beyond repair after dropping it in water, but PhoneTechi.com was able to fix it and save me from having to buy a new one. I was amazed at their skill and would definitely use their services again.
David
I had some issues with my phone's battery life and wasn't sure what to do. The team at PhoneTechi.com were able to diagnose the problem and offer a range of solutions, including replacing the battery. They were honest and transparent about the costs and I appreciated their professionalism.
Emily
I needed a new mobile device for work and was overwhelmed by the options. But PhoneTechi.com helped me find the perfect phone for my needs and budget. Their team was friendly and knowledgeable, and I'm so happy with my purchase.